Press Release

Please e-mail us your company's press releases for inclusion on DECTweb
Thank you

15 January 2003

New Module Delivers Simple DECT Messaging Interface
Recognizing the growing demand amongst users to integrate traditional onsite alarm messaging systems with DECT voice solutions, Wavelink has released a simple, cost effective messaging interface which translates outputs from a wide range of Nurse Call or other third party high level alarm systems and delivers them as text messages to KIRK DECT system handsets. This removes the need for users to carry both a pager and a cordless handset around their workplace.

Supported by both the KIRK dect-z 500 and 1500 DECT systems, the Messaging Module delivers text messages to a compatible cordless handset (or groups of handsets) wherever there is DECT radio coverage on a site. The KIRK system allows alarm messages to be received by a cordless handset, even during a phone conversation.

The module is pre-programmed to support both current and previous generations of the most common Nurse Call protocols, while the free text interface translates RS232 text string output from high level interfaces such as fire panels, building management systems and production control systems into text messages. Thus, the module is suitable for both healthcare as well as a wide range of industry applications. The module can be used as the cordless messaging interface in a new system installation or to upgrade an existing site with onsite messaging capability.

The messaging module is extremely easy to configure and very cost effective compared with full-blown multi-input / multi-output messaging platforms, as it only supports text output to KIRK systems (and not other outputs such as paging systems). The module is programmed via PC, but does not require a PC to be permanently attached once configured; again reducing costs substantially. Remote programming of the module is possible via its in-built modem, allowing changes to system settings, user configuration etc.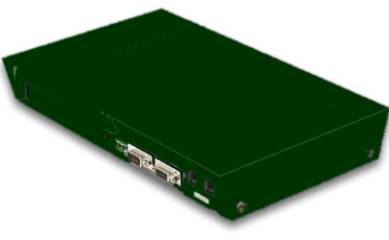 KIRK Messaging Module

Wavelink Communications Contact: Jonathan Ordman


Tel: +61 2 9388-9862


Fax: +61 2 9388-9873


e-mail: jon.o@wavelink.com.au


web: www.wavelink.com.au
---
Please e-mail us your company's press releases for inclusion on DECTweb
Thank you
Back to Top